Where do I start?
Planning a kid's party can seem like a daunting task.  What theme should I choose? Should I even choose a theme? How big should it be? What food should I serve? What activities should I plan in order to keep the gaggle of kids entertained for an hour and a half?! Ha! Take it from a mom of 3 young kids…the simpler, the better.  Take the pressure off of yourself to be perfect.  As long as you have something for them to do, those kids will have a blast. One way to make a big impact at your party is to book a rental of some sort.  It takes the pressure off of you to entertain kids for hours on end.  I have put together a short list of 5 Must-Have Party Rentals for your kid's next party! Check it out!
1.Frozen Drink Machine
Let's be honest…kids love a good frozen treat.  Frozen drink machines are NOT just for adult parties where alcohol is involved.  At Texas Frozen Tropics we have a large selection of premium frozen drink mixes that kids love like: classic grape, watermelon, strawberry, blue Hawaiian and more.  We provide everything from cups and straws to set up and clean up. It is an easy, cost effective way to add something special to your next kid party! Take a look at our website and book your Frozen Drink Rental today!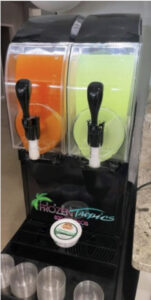 2.  Inflatables
As I was creating this list of 5 Must-Have Party Rentals for your kid's next party, inflatables were a no-brainer. This has become increasingly popular over the last few years.  The world of inflatable rental options is growing every day.  Water slides, obstacle courses, mechanical bulls, bounce houses, and the list goes on.  They usually rent by the hour and include set up and break down of the inflatable.
This is a great way to keep kids entertained for hours.  In fact, you may have trouble pulling your kid off of it when it is time to leave.  It is undeniable that kids are drawn to inflatables and really enjoy playing on them.  If you are in the Spring/Woodlands area, Spring Party Rentals offers a wide variety of inflatable rental options.  If you have space at your house to rent an inflatable of some kind, I would certainly encourage you to do so!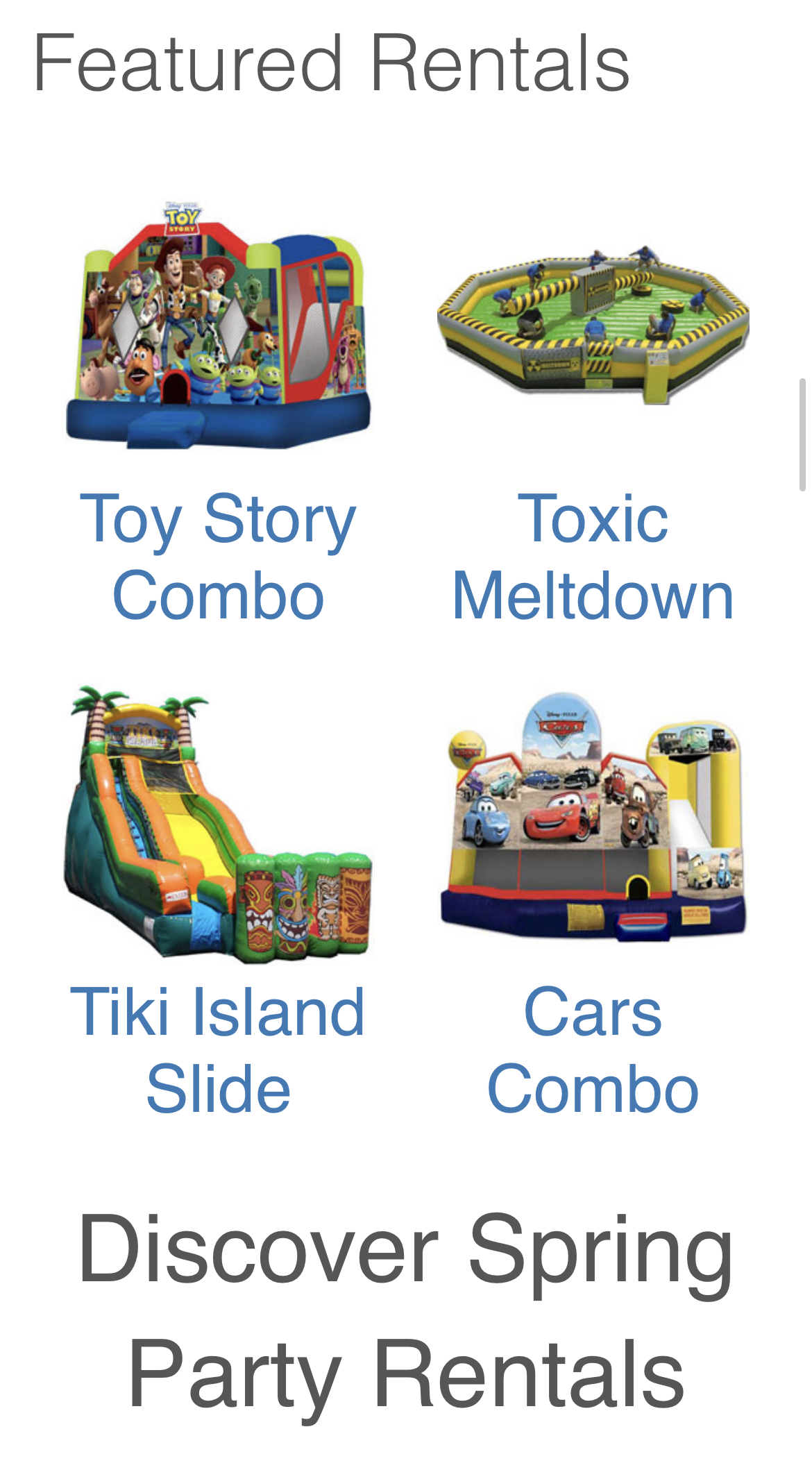 3. Face Painting
What kid doesn't love face painting? I remember only being able to get my face painted at carnivals/festivals when I was a kid.  I would wait in line FOREVER just to get painted up like a butterfly.  Nowadays, you can book a couple of face painting artists for an hour for a pretty reasonable price.  Animals, princesses, super heroes…the possibilities are endless! You can find local artist on social media platforms like Facebook or via Google search.  If you live in the Houston area, there are several professional companies to choose from like Houston Face Painting and WOW Party Art, just to name a couple! Speaking from personal experience, my kids LOVE face painting at parties. So take a look and compare pricing in you area! You won't regret it!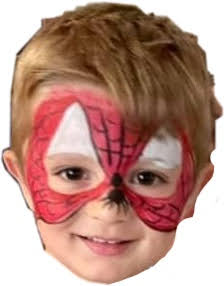 4. Surprise Visit from Your Child's Favorite Storybook/Movie Character
Let me tell you something.  We went to a birthday party about a year ago where "Elsa" showed up and sang a song and sprinkled my kid with fairy dust. HE STILL TALKS ABOUT IT TO THIS DAY. I thought it was such a cool, unique experience to add to a kid's birthday party! In fact, this may be the most unique rental to make the list of 5 Must-Have Party Rentals for your kid's next party.
If you live in a bigger city or surrounding suburb then it isn't particularly hard to find storybook character actors to book for a party.  If you live in a smaller town, you could possibly hire a high-schooler to dress up like a generic "princess" to achieve the same type of experience! I probably would have loved doing something like that as a teenager.  Just a thought! Anyway, a few companies that offers this type of entertainment in the Houston area are: Truly Enchanting Entertainment and Houston's Storybook Characters LLC.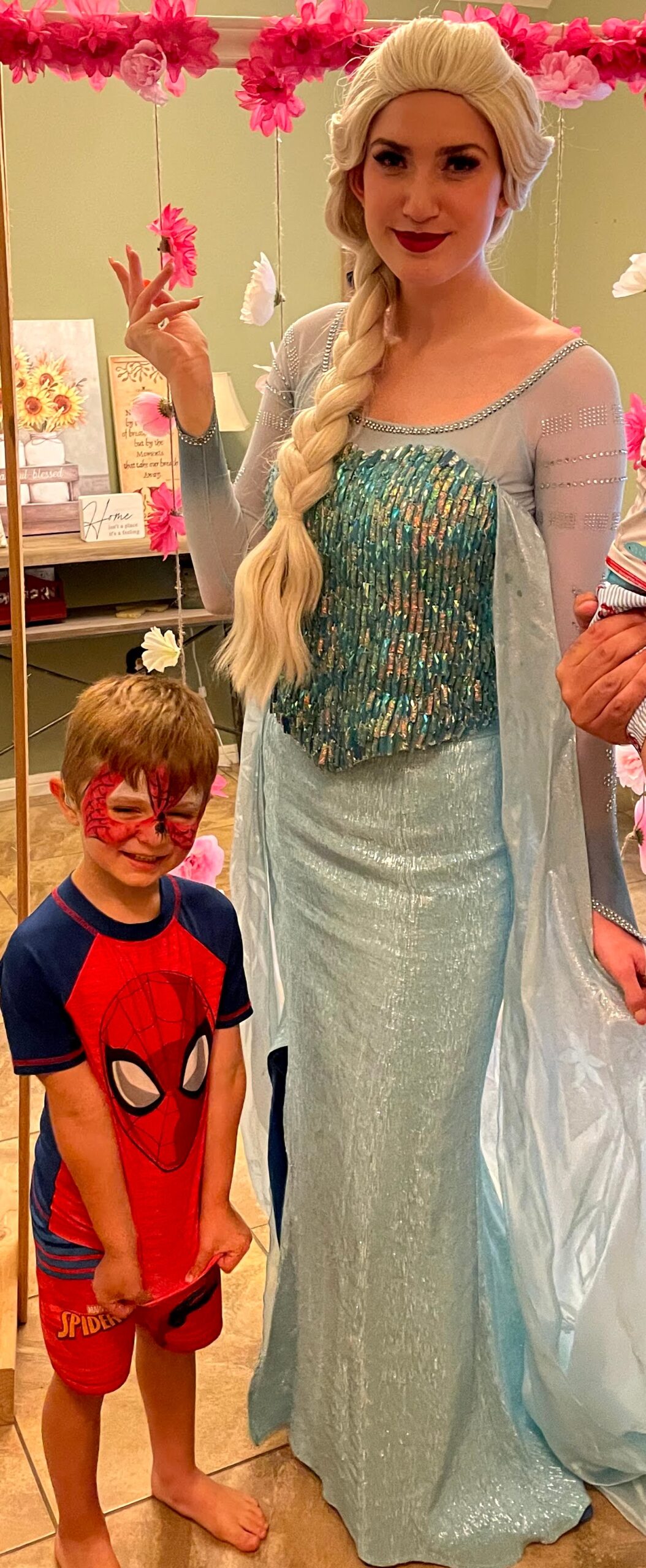 5.  The Whole S

h

e

b

a

n

g
This is for the person who has a larger budget and maybe not a lot of actual time.  I found a company that will actually plan and set up all the decorations, tables, place settings, back drops, balloon garlands.  Basically everything besides food, favors, cake and the actual entertainment.  But how cool would it be to hire a company like LITTLE LAVISH to set up a super cute POP-UP party at a local park?  That is one way to keep costs reasonable! Order pizza!  Do cupcakes from the local bakery.  Boom! A precious, custom party that took minimal effort on your part.
If your budget allows for extravagance, a company like this one will do it ALL. I mean, full service kid's event planning. Check out their business website to see what their price ranges are and what their services include! Maybe you can find something similar near you! I think this a such a cool option.  I am sure my mom would have LOVED something like this back in the day when I was a kid.  Take advantage of someone else's creative talent!  Create a memorable party that your child will talk about all year…until their next birthday party!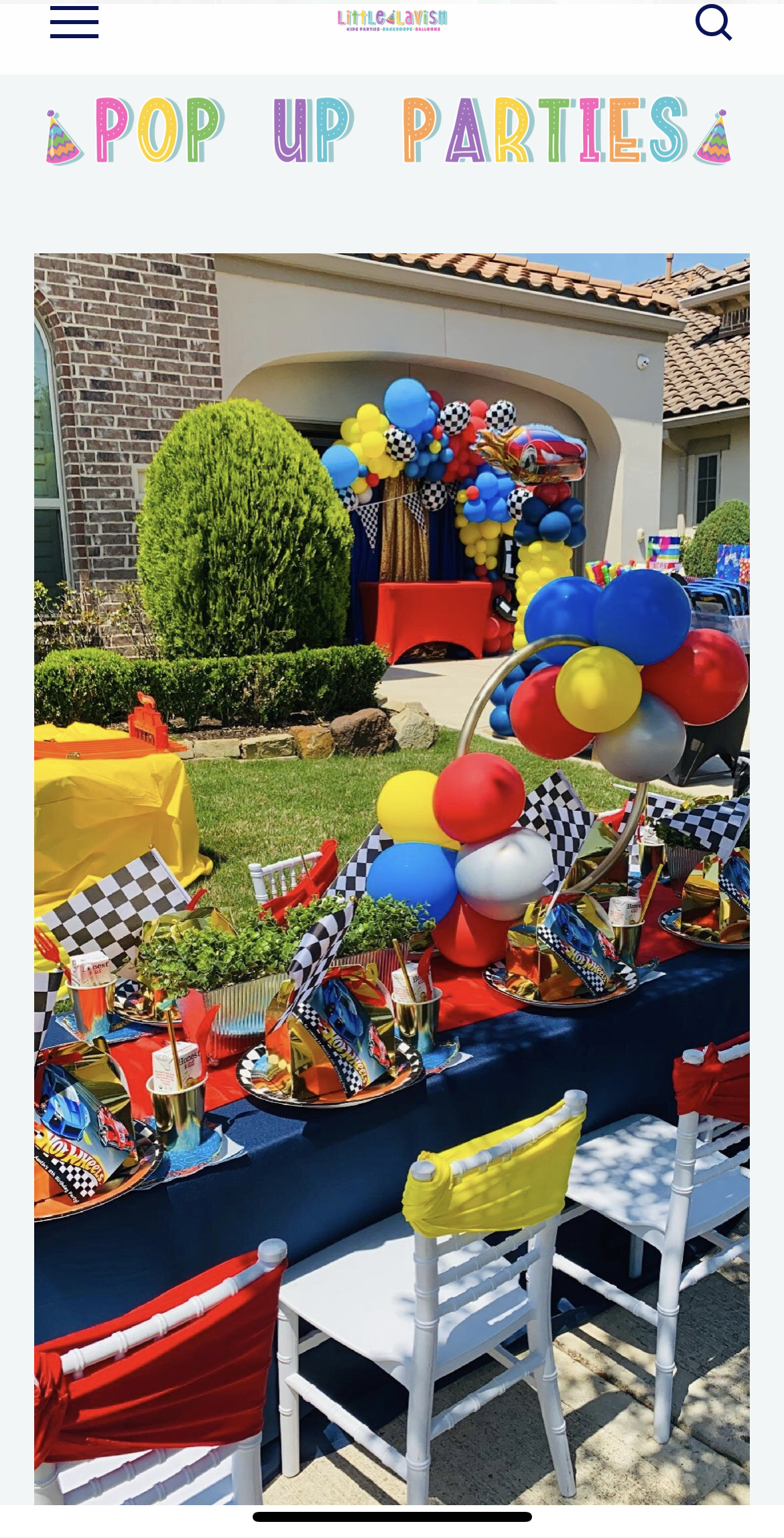 So, book the rental. You can thank me later. Party on.
If you like this content, check out some of our other blogs: 3 Grocery Store Party Hacks, 10 Quick Tips to Help You Plan Your Next Party, 3 Fall Outdoor Party Themes,5 Tips for a Golf Themed Party,5 White Elephant Christmas Party Themes.