Guys.  I have great news!  Fall is (almost) here! September 22nd is the first official day of the fall and it is right around the corner. The season of "Pumpkin spice and weather-so-nice" is upon us!  This is my favorite time of year to host outdoor parties.  I thought it would be fun to round up some themes/ideas for a PERFECT outdoor autumn soiree.
Theme #1: So-Long Summer!
Why not host one last summer time cookout?  Serve all the hot weather staples. Grill meat. Eat carbs. Drink beer. Sit back, relax and say sayonara to sweet summertime.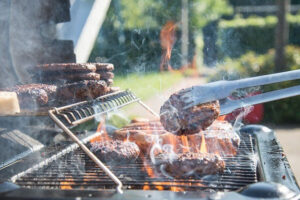 Theme #2: Outdoor Game Night
Who doesn't love a little friendly competition (or not-so-friendly if you're ultra-competitive like me)?  This does not have to be an elaborate ordeal.  Choose games that are simple and that everyone can play like: horseshoes, corn hole, washers.  Serve easy finger foods that people can munch on while playing.
Theme #3: Bonfire and S'mores
There are few things more relaxing or enjoyable than sitting around a fire on a cool autumn night with your friends.  Now, satisfy that sweet tooth by setting up a "S'mores station" for your guests.  Lay out all the fixings they could ever dream of putting on their s'mores.  It does not have to be limited to the traditional chocolate, graham crackers and marshmallows.  Don't forget the sticks to roast the marshmallows on…and have the napkins handy! Things could get messy.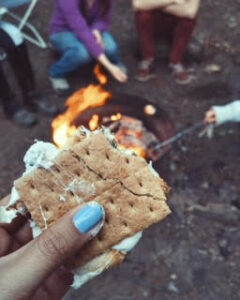 I hope you found these ideas helpful.  Let us know in the comments if you hosted a fall party of your own.
Remember, if you ever need a frozen drink machine rental for your party and live in the Houston area, Texas Frozen Tropics has got you covered.  Follow us on Facebook and Instagram: @texasfrozentropics.