I know that it takes a lot of thought and effort to plan events/parties no matter how large or small it may be. It can be difficult to decide where to spend money and where to penny pinch.  Where do you even start? Let's start here: at Texas Frozen Tropics. A question I hear a lot is: is renting a frozen drink machine worth it? Is it cost effective? It is a hassle? I wanted to give you some answers to these questions as well as show you some real-life examples of some of our satisfied customers.
Isn't renting a machine kind of a hassle?
Here at Texas Frozen Tropics, we make this process as easy as possible.  You book online and choose your party date and time. Then, choose your flavors.  You hit "submit."  That is it.
We contact you after you have booked your rental to set up delivery time.  We set it up, bring the accessories, mix the drink for you and get the machine going.  Then, we leave and let you party.  You have the rental for 24 hours and we come pick it up the next day (or same day for an extra fee).
Basically, the frozen drink machine rental may be the most hassle-free thing about your party.  Plus, your guests will love it! Here is proof from one of our customers. Check out her review on our Facebook page: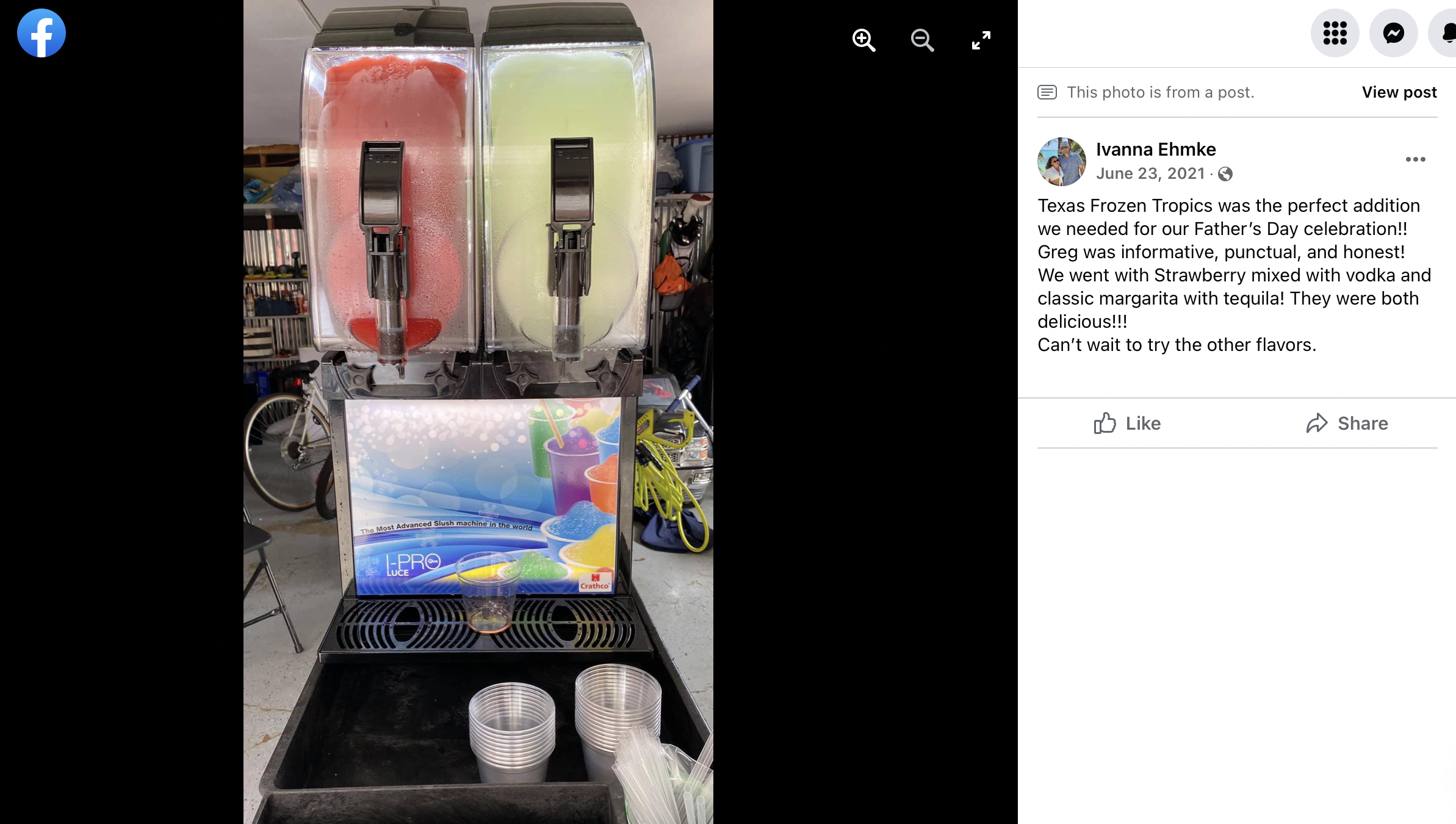 Is it cost effective?
We have heard from customers that the machines have actually ended up SAVING them money in the long run!  Especially at the large events we have serviced.  You will pay a set fee for your rental and your flavors. You provide the alcohol. Two flavors are included per machine.  Skip paying for cases and cases of beer or several bottles of wine or hard liquor.  Booking with us can potentially cut your beverage costs, especially if this is a large event. Check out all of our pricing information on our website.
With the summer months approaching, you are sure to have thirsty guests.  Instead of having to make a "beer run" mid-party, book a machine and let the guests serve themselves. Check out these great reviews from recent customers: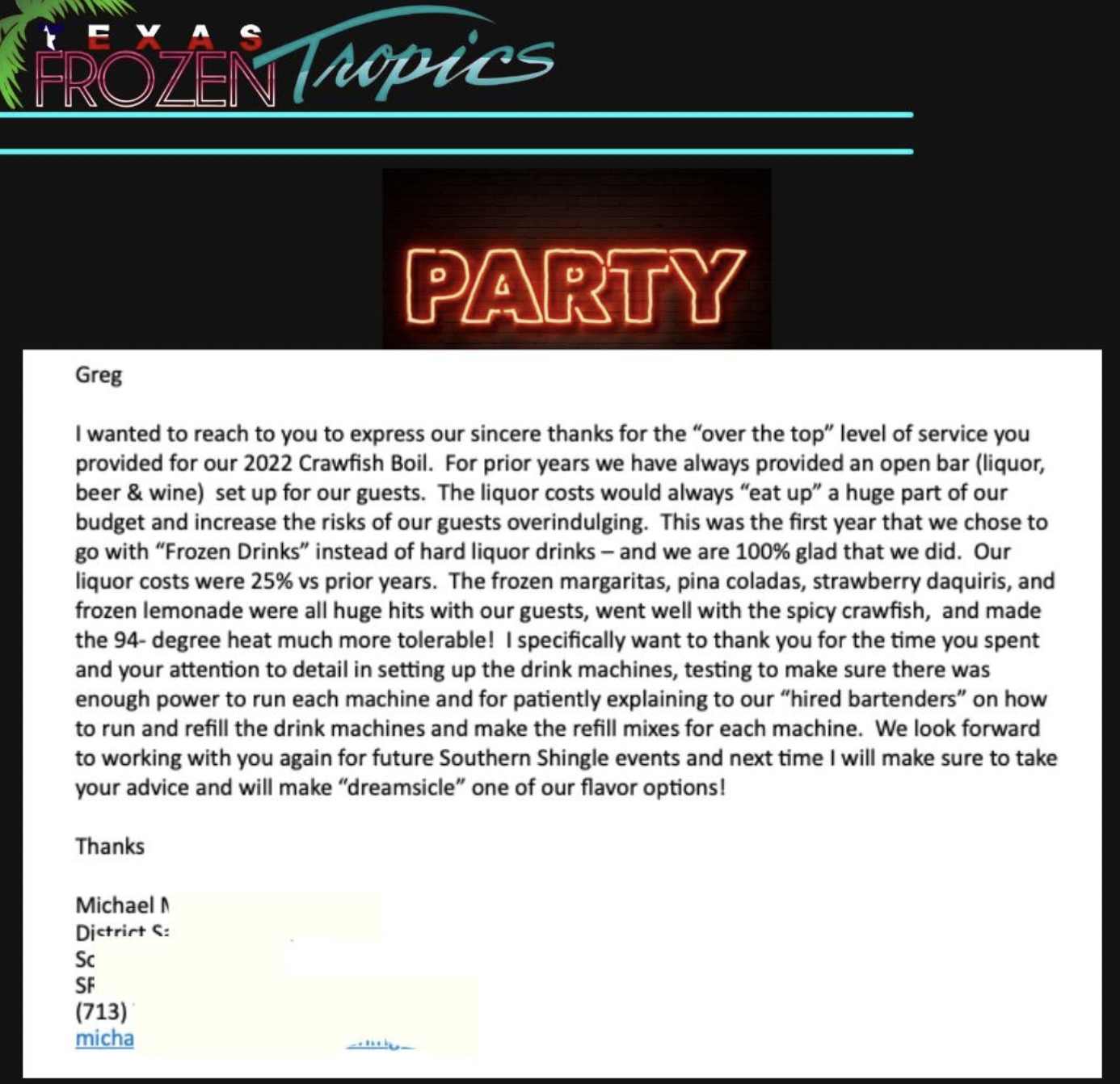 So, What do I get for my money?
I am so glad you asked: We will bring the machine, cart, extension cord, 6 gallon bucket, spatula, cups, straws, and mixes. Literally all that you need is included in the price of your rental.  Check out this awesome review:

Is a Frozen Drink Machine from Texas Frozen Tropics Worth it?
I think it is pretty obvious that the answer is a resounding YES! Just take a look at our all of our 5 star reviews on Google.  From school events to private parties, we have go you covered.  We love our customers and aim for 100% satisfaction.  You won't regret booking with us.  So go ahead…Click the link here and let us prove to you that we are THE premier frozen drink machine rental company in the Houston area!
If you liked this blog, check out some of our others: 5 Must-Have Party Rentals for Your Kid's Next Party, 5 Springtime Cocktail Recipes, 3 Grocery Store Party Hacks