Howdy! Welcome to the Texas Frozen Tropics Blog! Texas Frozen Tropics is your premier frozen drink machine rental company in the Houston area. We bring the party to you! We have dozens of  premium flavor options that are sure to please your guests. Check out our website and book your frozen drink machine today!
Take a Trip!
Is anyone else as excited for warmer weather as I am?  Spring time in Texas is my favorite season.  Along with sunny weather comes the opportunity to get outside and enjoy all the things this great state has to offer.  Spring break is coming up and if you are looking for fun destinations to visit during your time off, I have a few suggestions for you! Whether you are looking for something family friendly, romantic, or adventurous Texas has you covered!
Enchanted Rock
Enchanted Rock is pink granite hill that rises above Central Texas that offers miles and miles of hiking trails, rock climbing, camping areas and stargazing.  This is a great trip for families who love to be outdoors.  Enchanted Rock State Natural Area is also close to the city of Austin which has plenty to offer as well from tours of the State Capital to Live music as well some incredible shopping along South Congress Avenue.
Check out this website for more information on Enchanted Rock. If you are wanting to plan s few days in Austin as well, check out this website with great suggestions on how to best spend your time in the city.
Fredericksburg
I, personally, have taken several trips to beautiful Fredericksburg and it never disappoints.  This charming little town offers wine tours, delicious food, shopping, orchards, parks, and museums.  There is something for everyone.  If you are wanting a bit more romance, this place is perfect.  CNN Travel has listed Fredericksburg as one of "6 of America's most romantic small towns."  Book a room at a cute bed and breakfast or an Air B&B for two and enjoy some time with your boo.
If you need some help planning what to do, check out the city of Fredricksburg's website. You are sure to find everything you need in this Hill Country town.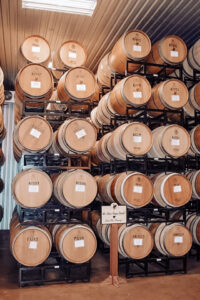 San Antonio
San Antonio is home to the iconic River Walk. With 15 miles of sightseeing, shopping and food you are sure to be entertained. There are also many theme parks and attractions to explore like Sea World, Six Flags, and Natural Bridge Caverns. But one of the coolest things of all may be the Alamo, where Texans fought for independence during the Texas Revolution. You can tour the historic sight and learn the story of the battle cry, "Remember the Alamo!" You're going to love it.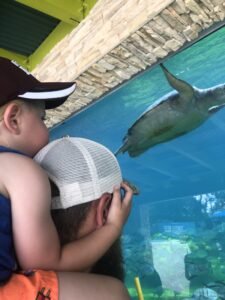 Galveston
As a family, we spend a lot of time in Galveston. There is so much to do in this Texas coastal town.  Miles of beaches, shopping on the Strand, delicious seafood, the Pleasure Pier, Moody Gardens, and the list goes on.  Rent a beach house for all of you friends and stay a while.  If you are hosting a few friends, a great way to entertain is with a Frozen Drink Machine.  It is cost effective and sure to keep your guests happy while relaxing.  Frozen cocktails or slushies for the kiddos, we got you covered. Check out our Texas Frozen Tropics rental options. If you need some tips on party-planning, check out some of our other posts.
Galveston is full of history and fun!  Take a Ghost Tour, if you dare!  Ride the Ferry and see the porpoises! Watch the Cruise Ships leave the harbor while walk around and take in the sights.  This is a great getaway for all!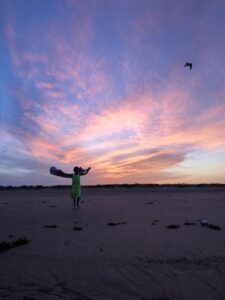 Glen Rose
Glen Rose is an awesome place to explore with your family! My kids love dinosaurs and Glen Rose is home to Dinosaur Valley State Park! In the bed of the bed of the Paluxy River, you can walk in the tracks of dinosaurs!  How cool is that?! Hiking trails, camp sites, bike trails, wildlife sightings..this place is sure to ignite the imagination of any adventurous kid!  Not just for Dino-lovers, Glen Rose offers gorgeous sights along the Paluxy river as well as Big Rocks park where your family can explore and cool off while playing in the shallow area surrounded by large rocks.  Glen Rose also offers a unique experience at Fossil Rim Wildlife Center where you can take a guided tour of the grounds and see indigenous and exotic endangered and threatened species. You don't want to miss out on all this town has to offer.
There are so many fun places to spend you well deserved break from work.  A few other places worth mentioning are: Padre Island, New Braunfels, Brenham (home to the Bluebell Creamery), Big Bend National Park, and the list goes on.  I hope you'll spend some time with the ones you love this Spring and GET OUTSIDE! Enjoy the sun!