Do you love Margaritas? Piña Coladas? Hurricanes?
These are the questions we lead with when we are asked, "What do we do?" Most people do love a great frozen beverage and that is why we exist.
We are so glad you found your way to The Texas Frozen Tropics Blog. This is Greg (operator) and Jill (owner) of Texas Frozen Tropics, LLC and we have lived in the Spring area since 2006.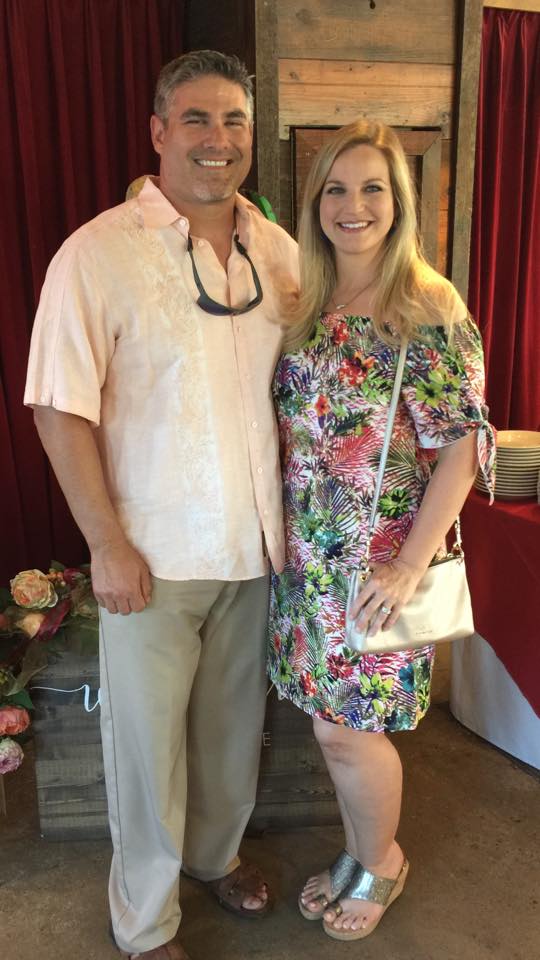 Things you can expect to see on our blog include: our journey, our products, random facts, and all kinds of other information.
Just a few random facts about us…
Jesus is our savior, without him this would not be possible.
Jill's favorite flavor is the piña colada, while Greg is more of a margarita guy.
Greg is allergic to salmon.
Jill teaches middle school and loves it.
Both Greg and Jill are native Texans.
It's been a crazy few months of non-stop work to get to the point where we are today, and now I'm finally able to start blogging. While Texas Frozen Tropics was dreamed up just a few months ago, its story goes back a lot further. Let's return to 1999…
Where it all began
Jill and I met in San Marcos in 1999, while both we were attending Texas State University (SWT back then). Soon after we started we started our family in Jacksonville, TX. Those days seem like forever ago. Now we have two children and reside it Spring, TX.
Something different
After seeing the oil crashes through the years and how Covid19 had been beating down our economy, we had an idea; let's start our own business. (I know, I know, crazy huh?) We decided to open Texas Frozen Tropics at the beginning of July 2020.
If you would have asked us two years ago, "What do you do?" We would not have been able to say, "Do you love frozen drinks?" And Jill and I would not have thought that we would be running our own small business here in Spring Texas. Starting Texas Frozen Tropics was truly something different than we have ever done before!
Shout outs
Frozen beverage machine rentals wasn't our original idea, we already had family members that were renting machines in Austin.   Many conversations were had about what this business looks like with Mando and Elena. We discussed how to succeed in this business and things to watch out for while on this journey. Jill and I are thankful for their support and candidness and without them we would not have started this company.
Next, we started to get our support team together. These are businesses and people that have guided us in getting our business rolling.
One of the first things we did was to reach out to Premium Insurance and have Roberto guide us in all of our insurance needs.
For our CPA and legal needs we found support from aStrongCPA and the StrongFirm.
When we were developing our website, we were pointed to Creation Branding. Emily specializes in setting up small businesses with websites and social media. We have had several people ask us who did our site...now ya know.
Texas Frozen Tropics then leaned on Johnny O Design to help in the creation of this blog. John did an outstanding job of doing his 'techie' magic to make the blog possible.
There have been other friends and family that have given us top notch information that are not listed here. They know who they are.  Jill and I love them and appreciate all their help.
Please email us at [email protected] for any questions or concerns.